We would like to introduce to you our wonderful team of caring vets and nurses, working together with you to provide the best care for your furry loved ones. We understand that special bond you have with your fur-baby and ensure all pets in our care are treated as if they were our own!
Our Vets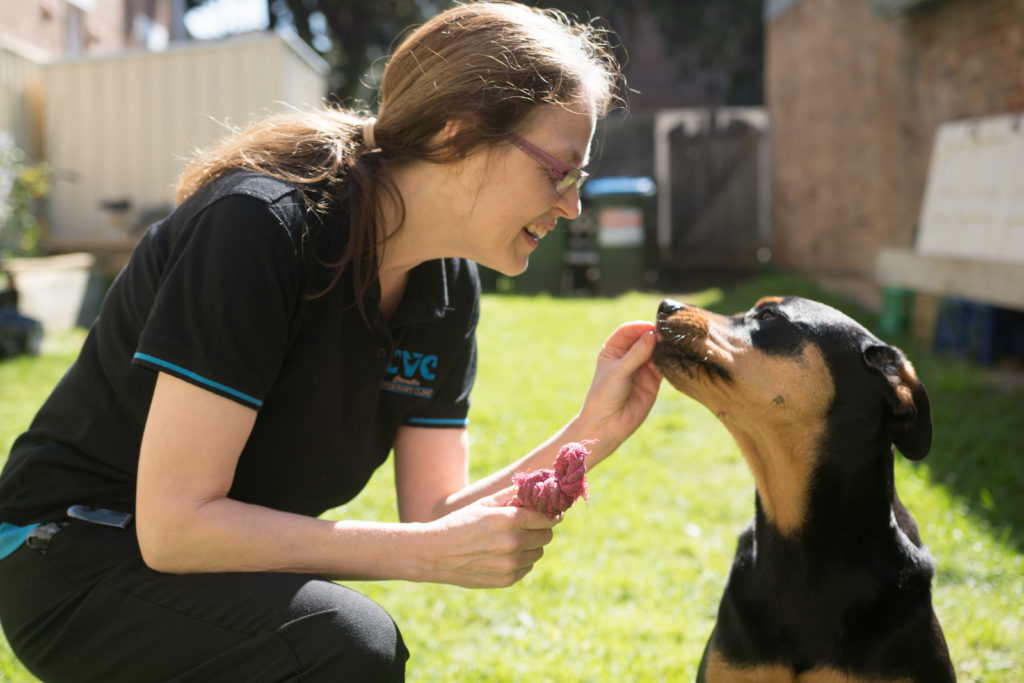 Dr. Jacqueline Bell
Dr. Jacqueline (Jackie) Bell (DVM) is the owner and senior vet at Cronulla Veterinary Clinic. She graduated from Utrecht University (in the Netherlands) in 1994 and came to Australia soon after. She started working at Cronulla Veterinary Clinic in 1998 and immediately fell in love with the practice, with its friendly family atmosphere and lovely clients, and took over the practice in April 2012.
Jackie's dream of becoming a vet started thanks to James Herriott, and from childhood she has always had a menagerie of pets, including a diabetic cat, guinea pigs and rabbits, dogs and birds. She is currently mum to Lexi and Ivy, 2 cheeky rescue greyhounds (after sadly losing her elderly greyhound Mischa in 2020).
She is committed to Continuing Education to provide the best and most up to date health care. She has developed a special interest in Internal Medicine, Behaviour Medicine and over the years has completed various Post Graduate Courses in internal medicine, radiography, dentistry, ophthalmology, dermatology and behaviour, to name a few. In her free time, she enjoys reading, walking Lexi and Ivy, and spending time with husband Ramon and son Jordan.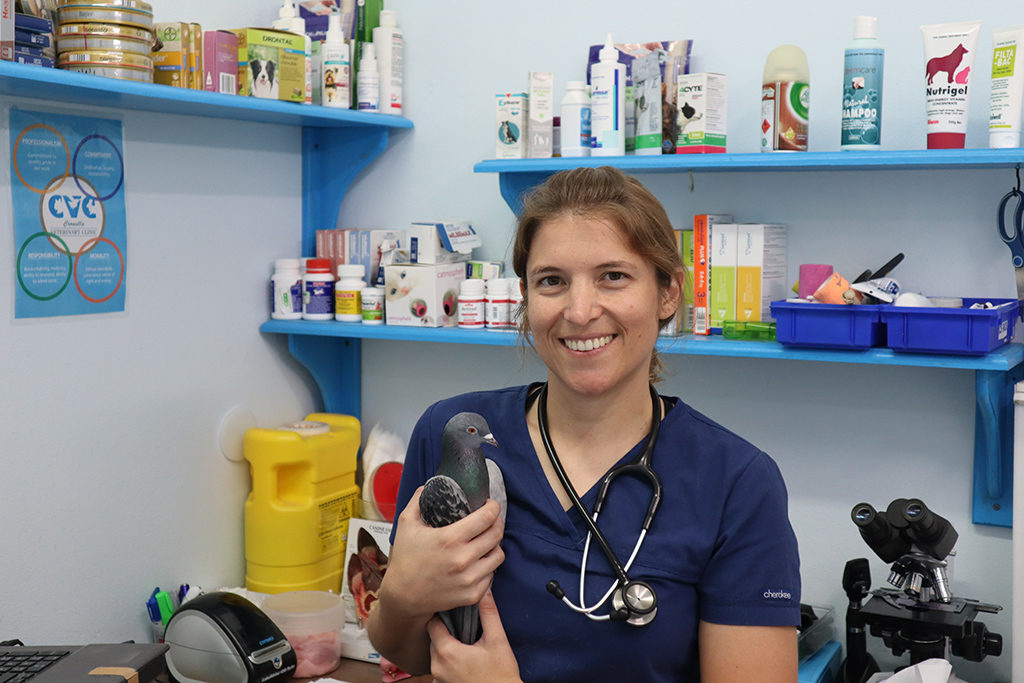 Dr. Leah Skelsey
Dr. Leah Skelsey graduated from Sydney University in 2009 with first class honours.
Growing up in The Shire, Leah's beloved pets were always lovingly cared for by John, Trish and Jackie at Cronulla Vet Clinic. Leah was honoured to be able to join Jackie in 2015.
Since graduation, Leah developed a passion for teeth and oral health, and has completed her additional studies in human dentistry in 2020. In 2018, Leah obtained Membership to the Australian and New Zealand College of Veterinary Scientists by examination in Small Animal Dentistry and Oral Surgery. She is currently working as a Veterinary Dentist with Dr Christine Hawke at Sydney Pet Dentistry.
When she's not working or studying, Leah is involved with Pets In The Park, a charity providing care for the pets of people experiencing homelessness across Australia. Leah draws inspiration daily from her beautiful greyhound Sarah and handsome moggy Hansa.
Dr Joy Cook
Dr Joy has been with our clinic since 2017, and is a much loved member of our team. She cares deeply for both our furry patients and their pet parents, and her care and empathy and her vast knowledge make her one of the best vets around! Some of her special interests include pet behaviour and dental health care. When she is not at work, she dedicates her time to her family and to staying fit.
Dr. Joseph Pham
Dr. Joseph Pham graduated from the University of Sydney with Merit in 2012. He first worked in small animal general practice out in Southwestern Sydney for a few years and then went on to complete an internship and further training in internal medicine and critical care at a specialist hospital. Following this, he worked as an emergency veterinarian for a short time before he felt it was time to return to general practice. He has since worked in hospitals all over Sydney as a locum, including the University of Sydney Teaching Hospital. More recently, Joseph has joined us in early 2021 after working as a Government Veterinarian for a year.
His special interests lie in internal medicine, diagnostic imaging, soft tissue surgery, veterinary public health and wildlife. He has attended a wildlife symposium at the University of Pretoria in South Africa and done volunteer work with the orangutans and sunbears in Borneo during his university studies.
He has a Japanese spitz called Archie, who is often referred to as 'The Beast', and two cats called Casper and Fiona.
Nurses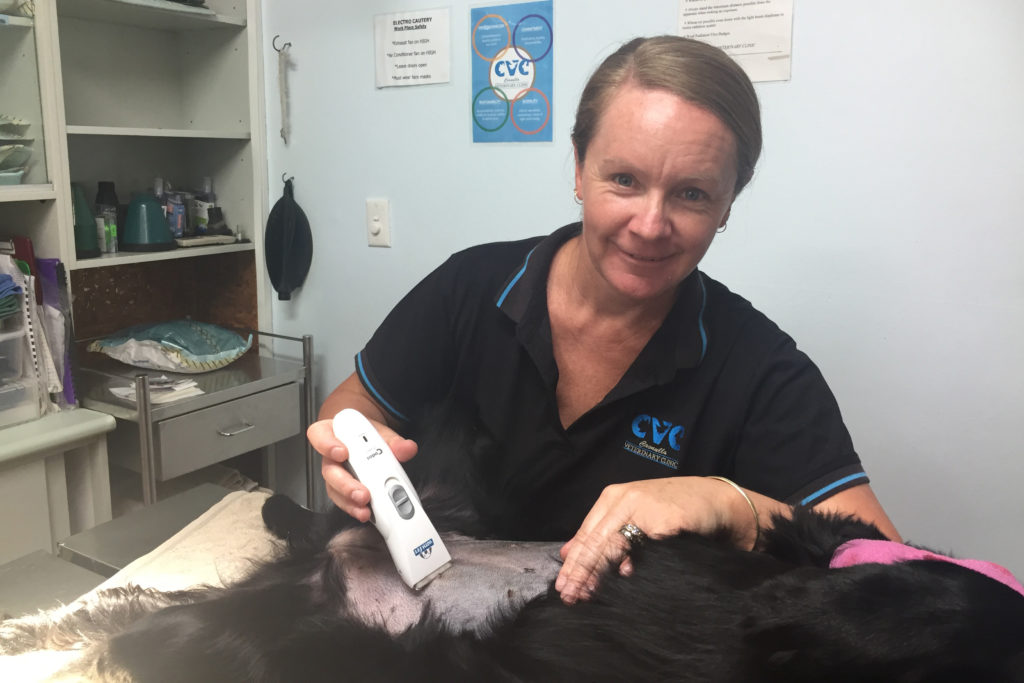 Dannielle
Dannielle started Nursing in 1993 and has been with us since August 2014. Dannielle is our dedicated Senior Nurse who loves working with animals. Her favourite area of nursing is surgery and caring for injured wildlife and she also has a special interest in animal breeding. Not only does Dan make sure everything is running smoothly in the clinic, but she looks after our whole team as well. She is a very conscientious member of our team, caring and hard-working, with a great passion for the welfare of all animals. Another Shire local, Dannielle enjoys spending time with her 2 children when not at work.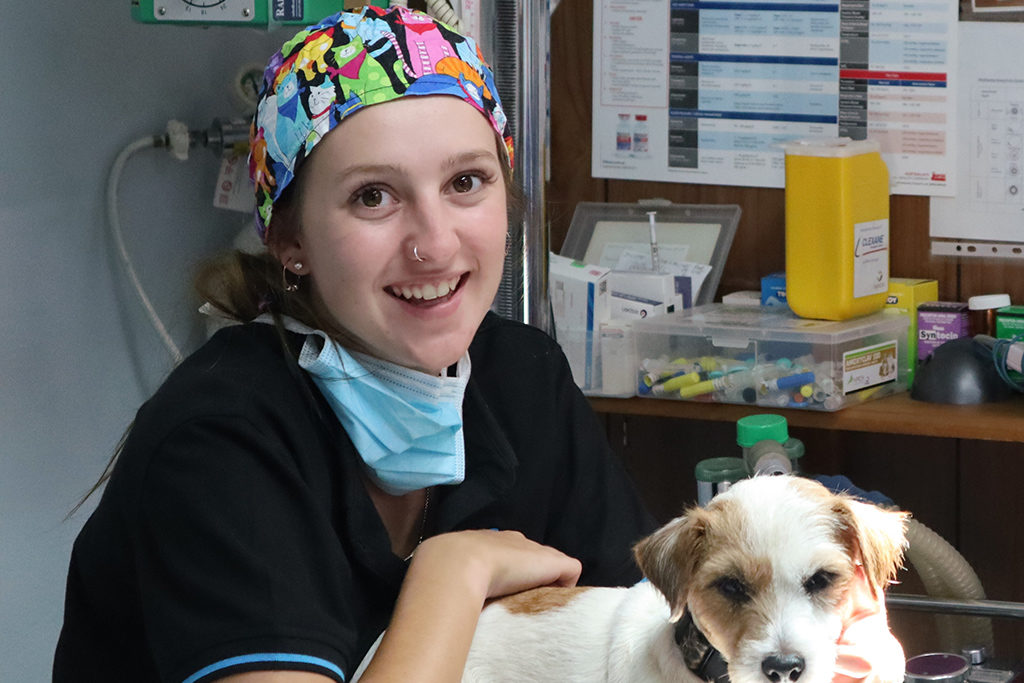 Georgia
Georgia has been with us since November 2019. Georgia is a fully qualified vet Nurse, who brings a lot of happy positive energy to our team with her sunny personality and her willingness to help out wherever she can. She loves all aspects of vet nursing, and is much loved by our patients and clients alike.
A local Shire girl, when Georgia is not working, she loves hanging out with her family and her 2 boxer dogs Lexi and Koa!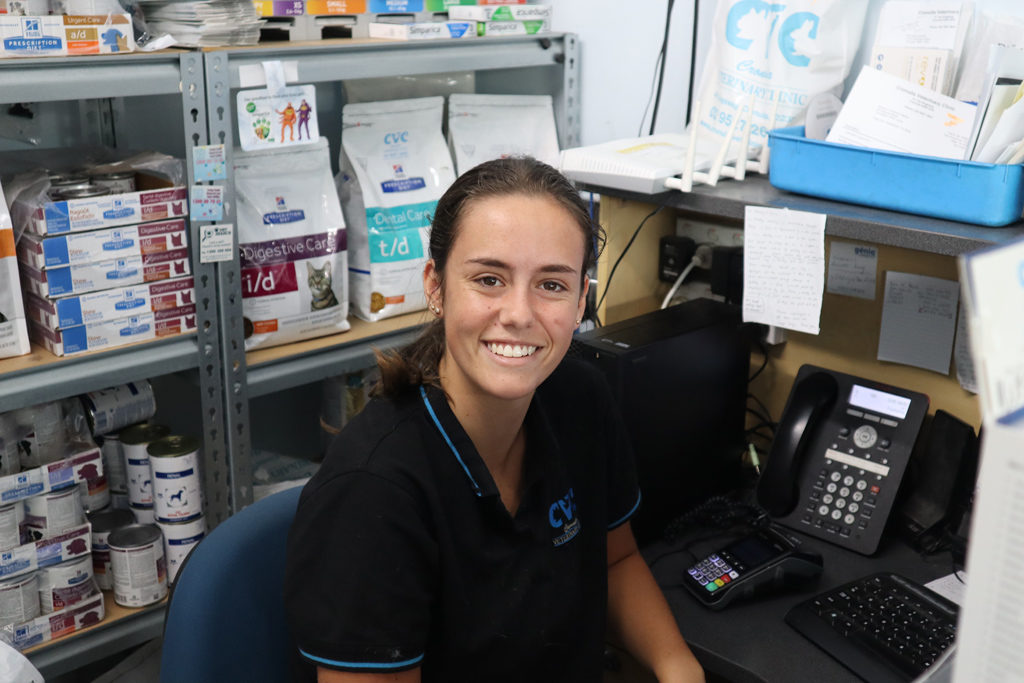 Ashley
Ashley is our Saturday nurse. Ashley is a local Shire Girl, who is passionate about all animals, big and small.
She is a University Student, working towards her goal to one day be a great vet! She first started helping us out at our Cronulla Vet Clinic as a year 10 student on work experience, and loved it so much that she volunteered at our clinic for the next 2 years. In December 2019 she took over from Julie, who graduated to be a vet. She has hit the ground running and it is as if she has always been part of our team! Ashley has a great passion for giving our puppies the best start in life and together with Chun she runs our puppy preschool.
Ashley is the proud pet parent of her adorable cavoodle Byron, and whenever she is not working, studying or playing with her puppies, she spends time looking after and riding her horse. She is also an accomplished artist and her horse drawings are the best!
Chun
Chun is our Sunday nurse. He is a Veterinary Student, currently studying Veterinary Medicine at the University of Sydney. Chun has been a Shire resident for most of his life. He is interested in all aspects of Veterinary Science and Animal Behaviour, but he has a special interest in Avian Medicine and a strong desire to optimise pet health through communication with and support of our clients. He is interested in improving pet welfare and our relationship with them. In the last 2 years he has put this in practice by running, and improving on, our puppy preschool. In his free time he enjoys reading fantasy novels at home and playing with his two cockatiels "Big Boy" and "Yellow". In the future, he has promised himself to be a proud owner of two Border Collie pups. He will make a great Vet one day, but until then, we have the pleasure of having him on our team.
Daneke
Daneke has been with us since August 2020. She is a fully qualified veterinary nurse who is passionate about animals and the environment, and loves working with our pets and their pet parents to provide the best care and support!
She is always hardworking and a very caring and compassionate member of our team. Another Shire local, she loves bushwalking, gardening and painting in her free time.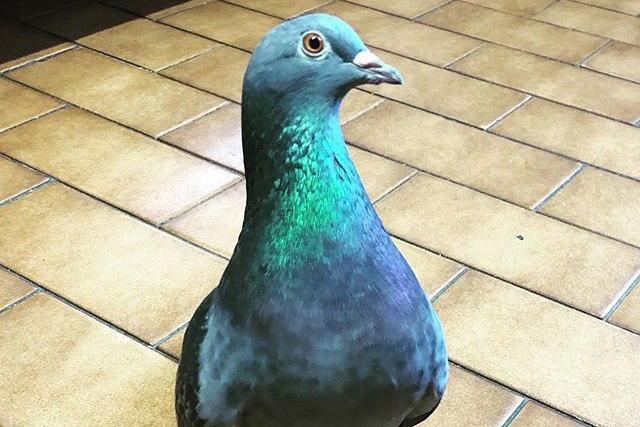 Pidge
Pidge is our clinic pigeon. She came to us in October 2016 as a baby pigeon with a sore foot. After nursing her back to health she decided to stay with us (maybe her luxurious accommodation and readily available breakfast, lunch and dinner has something to do with that?). She is very cheeky and expressive, and lifts the spirits of everyone she meets! She has her own very popular Instagram account: pidgeatcronullavet